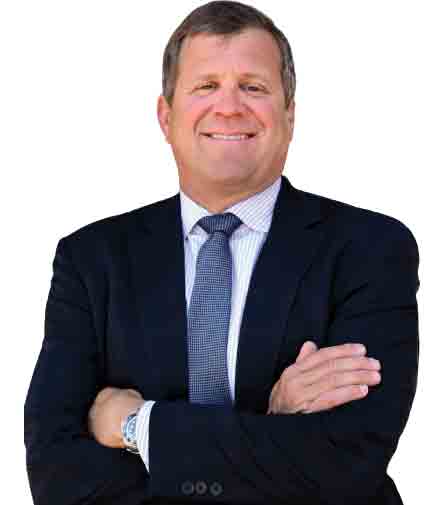 Rusty Frantz, President and CEO
"Better is not achieved by regressing to the mean—the mean of critical care systems built on the noble mission of treating sickness—but rather, by enabling innovation and invention at the front lines of wellness, in the community-based, patient-physician interaction. Together, I believe we can make healthcare better," says Rusty Frantz, president and CEO, NextGen Healthcare. Headquartered at Irvine, CA, NextGen Healthcare provides tailored solutions to improve the quality of care that ambulatory practices provide and also streamline their operations. The result? healthier patients and happier providers.
NextGen Healthcare's solutions empower patients to take control of their health to improve outcomes and increase loyalty to the ambulatory care providers. The firm enables clinicians to be more productive and engaged, and is devoted to driving predictable financial outcomes. NextGen Healthcare thus ensures frictionless interoperability and promotes more seamless information exchange. By providing insights to identify gaps and manage risks, they strive to better coordinate care.
NextGen—Practice Management and Medical billing Software
As a small practice, one needs to provide optimal care in a competitive industry while running a successful business. To achieve this, client's need a versatile practice management and technology partner who can provide clinical and administrative custom solutions, one that is committed to helping them remain independent. NextGen medical practice management solutions allow its users to capture their practice's true revenue potential. The firm's solutions are easy to learn, simple to use, and sophisticated to help meet today's complex billing challenges. "Our clinical care solutions include EHR, population health, mobile solutions, and consulting services. They help practices optimize their strategy to deliver high-quality care," adds Frantz.
Clients can choose NextGen software as per their practice— NextGen Office for small practice and NextGen Enterprise for large practice.
NextGen
®
Office is a cloud-based EHR which is compatible with any tablet, smartphone, desktop, or laptop—touchscreen-enabled, ONC-Certified, and HIPAA-compliant. It is also a fully integrated practice management (PM) and clearinghouse with better workflows with integrated capabilities, enhanced communication and outreach, and easy-to-use reporting and analytics features. NextGen Office offers a practice management module which allows clients to verify patient eligibility in real time and access actionable insights to reduce rejections and denials. Additionally it also customizes claims follow-up rules, navigates between multiple accounts with the firm's billing services solution, and offers drag and drop scheduling, and automated appointment reminders.
On the other hand, NextGen Enterprise EHR and practice management software provides intuitive clinical workflows that make healthcare easier.
Our clinical care solutions include EHR, population health, and mobile solutions, and consulting services. They help practices optimize their strategy for delivering high-quality care
This is achieved by doing less paperwork, mobile documentation, population health analytics, intuitive clinical workflows, solutions for better patient engagement, virtual visits, and financial management solutions and dashboards. It is an all in one platform for a better patient experience coupled with a more efficient practice.
The NextGen Enterprise EHR software automates registry reporting to easily meet regulatory requirements and commercial quality initiatives. Clients can scale their clinical and electronic health records software solutions to support their organization with complex billing needs and also reduces the administrative burden of documentation, to improve care management with easy-to-use charting capabilities. As a result, it creates a smoother clinical workflow, and empowers staff to deliver higher-quality care using NextGen Healthcare's around-the-clock EHR software training and support.
Helping Prestigious Clients
To illustrate a the power of NextGen solution, in one instance NextGen Healthcare was approached to help a care clinic build solutions that would empower multidisciplinary teams to document and share patient information accurately and consistently. The clinic's efforts were complicated by the fact that they lagged behind in technology and how the documentation was very cumbersome and labor-intensive. Healthcare providers were frustrated by their inability to access and share information seamlessly. Their EHR solution didn't support efforts to store information in a unified format, which meant staff had to manually to track, gather, and reconcile data. They also had challenges with sharing information across the care continuum and in obtaining a complete patient history.
The clinic chose NextGen Healthcare to help them manage their scheduling and EHR needs. Team members adapted easily to the user-friendly interface of the NextGen Enterprise EHR and NextGen Appointment Scheduler—creating almost-immediate workflow efficiencies. As a result, the clinic overcame its technological challenges and was able to provide more holistic care. Thus, implementing NextGen Healthcare solutions helped the Care Clinic to make it easier for clinicians to complete documentation, create and share comprehensive, multidisciplinary stories of complex patients, consolidate and prepare patient information for partnering primary care practices, specialty clinics, surgical practices, and other care providers in the community.
Guiding through the Challenges of Healthcare Transformation
NextGen Healthcare's professional services consulting team guides organizations through the many challenges of healthcare transformation. The firm's consulting and solutions helps in enhancing financial results, streamlining operations, and driving clinical outcomes. By opting healthcare consulting with NextGen Healthcare clients received an upgraded assistance to execute a tailored upgrade plan for their existing healthcare solutions and maximize all of its benefits. The team applies their expertise and best solutions to the client's unique workflows and business dynamics to identify solutions that will streamline their business, enhance patient engagement, strengthen clinical outcomes, and improve user satisfaction.
Last of all, they also provide the guidance and healthcare consulting the client's need to automate and streamline the most complex and time-consuming aspects of managing the revenue cycle, improving cash flow, and reducing days in A/R.

The company stands true on the fact that every practice deserves a trusted advisor, and to that it includes NextGen Advisors in its portfolio. Ambulatory care leaders are faced with increasing challenges as they navigate the rapidly evolving healthcare landscape. Successful practices are called upon to continuously transform and innovate. NextGen Advisors, a multidisciplinary team of health care experts, partner with clients to solve the strategic and operational challenges they face as they enter into risk bearing, value-based contracts.

"At NextGen Healthcare, we believe in better in everything we do. United for Better reflects our vision to make communities vibrant and ensure promising futures for all, within our company and around us— today, tomorrow, and for future generations"

As a result of the COVID-19 pandemic, many providers are losing income from a dramatic drop in encounters. Modern practice management technology tools, combined with a clear organizational strategy and guidance for best-practice operations, are critical to practice sustainability and prosperous future. NextGen Advisors can help to develop a patient engagement and access strategy, evaluate the right-size service and specialty mix, update compensation and incentive models, identify revenue opportunities to address post-COVID shortfalls, provide a timely review and refresh of your strategic plan, set strategy for managed care contracting and value-based care, and to consider new payment models.

Further, NextGen Managed Cloud offers convenience, affordability, and 24/7 monitoring and support by expert technicians with state-of the art infrastructure which will free up staff and IT resources while intelligently managing expansion and growth. Thus, the clients can cost-efficiently handle increased data demands and reduce IT costs along with improved security by preventing denial-of-service attacks, detecting intrusions, encrypting data, and automating daily data backups. Thus, NextGen Healthcare acts as a stable partner by providing a dedicated hosting support and simplified implementations and upgrades and solving IT staffing challenges and improving flexibility. In addition, NextGen Healthcare clients have the confidence of knowing that the firm's products meet the most rigorous healthcare IT standards, so they can more easily participate in quality reporting and EHR incentive programs, engage patients in their care, exchange health information across the care continuum, secure electronic patient health information, and succeed in an increasing value-based healthcare system.

Soaring into the Future

Being a leading healthcare solutions provider NextGen Healthcare is on a relentless quest to improve the lives of those who practice medicine and their patients. The company has a nexus of more than 2,900 employees across the globe who work together to empower the transformation of ambulatory care. And by promoting healthier populations, driving integrated, collaborative care and addressing the clients' challenges of today, the firm is proudly helping practices of all sizes deliver the healthcare of tomorrow. "At NextGen Healthcare, we believe in better in everything we do. United for Better reflects our vision to make communities vibrant and ensure promising futures for all, within our company and around us—today, tomorrow, and for future generations," concludes Frantz.